Prayer Chain

This a a time of great concern and anxiety for family and friends of those serving in harm's way. Please pray for all who are serving and those who love them.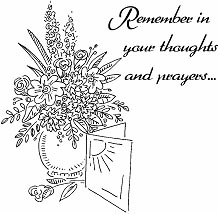 Let us pray for…The family and friends of Tracy Wiggin; Jim Cargile; Court St Baptist Church Congregation (loss of building use due to flooding); Judy Joernigan; Ruthie in her travels; Sister Rachel; family & friends of Mora; Tom & Tammy Hoy; Charlie Hoy; the family & friends of Curtis Webber; Sally & Merton; Carol; Kay Townsend's sister; the family and friends of Frank Berry; Shelly; Christopher and Liz; Ezekiel; Carmel Morin; the family and friends of Jacquie (friend of Sunni and Jerry Junkins); Charlotte; Rick; Joyce; Clayton Clark; Pat Clement; Jeanine Greenleaf and family; Alexis Beaudoin; Daniel; Kim; Monica; Roland; Matt; Sally; Pat; Aunt Catherine; Robbie; the Congo; Lucie and her husband; Develine; Victoria; Adam; Noah; David Erwin; Kana Erwin; Ed Frost; M.E. Clark; Cameron Gunn; Robin Townsend & family; Don Marks; Ashton, Cathi Proulx' grandson; Jim Crouthamel; Julie Kienitz; Charlie Allen; Elizabeth Haak; Sandro & Hope Roncan; Peter Buck; Fritz Miller, Roland Miller's brother; Carole Gatchell; Mindy, Debbie & Jane Noble; Lennie Wing and Jeanine Theroux, Linda Clark's sister and cousin; Beverly, Nancy & John Troop; Abbie Guilford; Theresa; Stephanie; Gerda, Stella's mother; Laurie Bancroft, Roland Miller's sister; Ron and Pam Riml; McKalla Pulk; Alicia, Cathy Proulx' daughter; Cora Maude (Karen Flynn's mother); for the people of Ukraine and in all war-torn and food-scarce areas in the world; those affected by the extreme heat in the South, and for all who are ill, grieving or suffering in any way.

Our prayer list from 2020 is no longer available. If someone needs to be on it, please message Cathi Proulx or Stephanie Cargile.