Prayer Chain

This a a time of great concern and anxiety for family and friends of those serving in harm's way. Please pray for all who are serving and those who love them.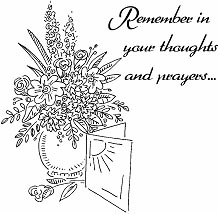 Let us pray for…Pat Clement, Sally Conant, Monica, Janeen Greenleaf and family, Alexis Beaudoin, Daniel, Kim, Monica, Roland, Matt, Sally, Pat, Aunt Catherine, Robbie, the Congo, Lucy and her husband, Develine, Tom Hoy, Victoria, Adam, and Noah.

Our prayer list from 2020 is no longer available. If someone needs to be on it, please message Cathi Proulx or Stephanie Cargile.